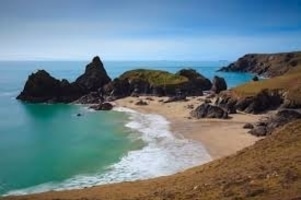 New South West Base
TXM Healthcare are a multi-disciplinary award winning healthcare agency whom are proud to announce that, due to recent success within the South West region with our existing clients, we have opened our new branch in Cornwall.
Having a local branch within the Cornwall area will help to assist local clients and candidates on all temporary and permanent staffing needs.
TXM has been working closely with our clients within the region to help monitor and maintain good staffing levels. We tailor make individual packages for our clients and candidates to optimise the best outcome on filling all requirements.
Full Time Agency Work? We Need You!
Leading up to Winter Pressures, TXM Healthcare currently have a number of block bookings within the South West region. Winter Pressures are a very challenging time for our clients, so in preparation to this we can secure your Winter Pressures placement which will guarantee work until 31st March 2018. Please see the full details below:
Region
Cornwall
Plymouth
North Devon
South Devon
Somerset
Staffing Requirements
Band 2 HCA
Band 5 A&E
Band 5 Medical wards
Band 5 Surgical wards
Band 5 Escalation wards
Band 5 ITU
Band CCU
Band 5 Theatres
Band 5 Paeds
Band 5 RMN
Band 6 CPN
Band 6 MIU
Band 6 Midwife
Dates
Start Date 31/10/2017
End Date 31/03/2018
Rates
Competitive Rates Offered
Rota's
Maximum of 6 nights per week
Maximum of 6 long days per week
Accommodation
Available upon request
TXM Healthcare prides itself on being able to take your career the Xtra Mile!
For further information please call today and secure your block booking.
John Pardoe CertRP MIRP
Senior Recruitment Consultant
Office: 07398194483
Email: John.Pardoe@txmhealthcare.co.uk
TXM Healthcare is an equal opportunities employer. If you have any specific requirements or require assistance or reasonable adjustments to be made for you during the selection process due to disability or long-term health condition, we will do our best to assist you.