Founded in 2018, TeleConsult UK offers radiology services to NHS and Private hospitals, clinics, diagnostic centers, laboratories and medical services companies.
TeleConsult UK's mission is to provide its customers with tailored telemedicine solutions. Since its inception, TeleConsult carefully listened to wishes and needs of its clients. This resulted in an array of interchangeable services providing radiology and pathology departments with high quality, cost efficient, flexible on- and off-site solutions.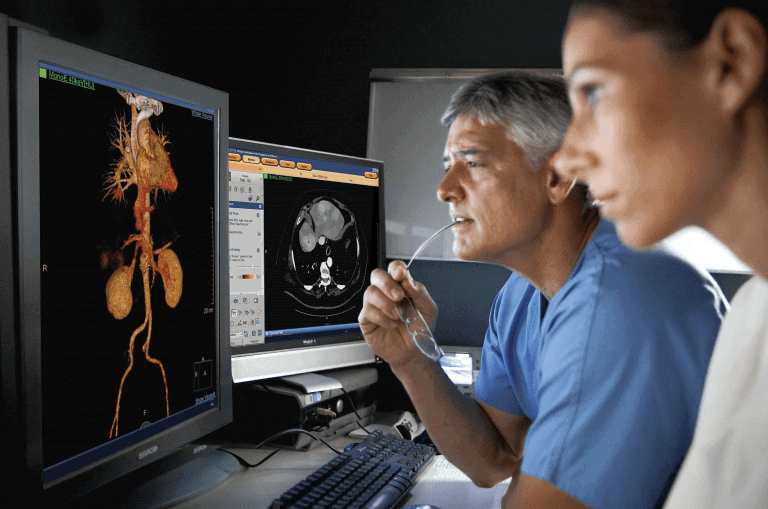 Diagnostic expertise at your fingertips
Whether you are a hospital  department, diagnostic center or laboratory, Teleconsult doctors and IT experts bring optimal efficiency to your  workflow. A thorough analysis of your current situation, needs and requirements results in a balanced work flow management plan.
Teleconsult does not have any volume requirement and you are in full control to decide when to outsource studies to a Teleconsult doctor. To find out how your clinic or department will benefit from working with Teleconsult UK.
Praesent vitae orci quam morbi vehicula eros sem, nec tincidunt ipsum imperdiet sed
Saperet periculis principes in vis, est ne minim admodum. Ignota perpetua torquatos id ius, ut consul probatus conceptam est, ea sit graecis singulis. Maiorum pertinacia ea per, has quis euripidis at. Persius civibus eligendi.
Sed tale aeterno saperet ex. Placerat quaestio ea ius, eos vocent euismod ex, alia recusabo signiferumque pro no. Qui mel dictas erroribus. Eros ullum no est, ei nisl wisi ius. Bonorum expetenda et eum. Ius dolor inimicus.
Ad qui facete melius dolores. Elitr invidunt vix ex, agam convenire democritum an mel. Ad per autem dicta consul, te corpora nostrum consulatu quo. An doming quodsi usu, id vis unum facilisi, vivendo nonumes hendrerit.
Morbi in ipsum sit amet pede facilisis laoreet. Donec lacus nunc, viverra nec, blandit vel, egestas et, augue. Vestibulum tincidunt malesuada ultrices enim. Curabitur sit amet mauris. Morbi in dui quis est pulvinar facilisi.
Praesent vitae orci quam morbi vehicula eros sem, nec tincidunt ipsum imperdiet sed
Rapid Onboarding
Nulla metus metus ullamcorper vel tincidunt sed, euismod in ouisque volutpat litora torquent
Full Integration
Sed lectus. Integer euismod lacus luctus magna. Quisque cursus, metus vitae sem massa mattis
Waiting List
Ullamcorper. Nulla facilisi. Integer lacinia sollicitudin massa. Cras metus. Sed aliquet risus a id tortor