TXM Healthcare have gone paperless! To support our environmental pledges and advance with technology we are now able to our rapid onboarding program to all new canddiates!
MARKET LEADING COMPLIANCE PROCESSES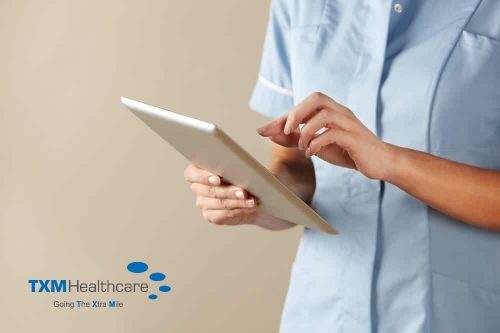 Are you looking for increased capacity whilst maintaining quality of care in your service? Do you want cost effective solutions that take into account the forces of supply and demand on resources as things stand in 2020? Get in touch, lets have a conversation about our partners and how they can help – they provide the Clinical expertise, we ensure the team is there 
"Having the technological capability to offer remote consultations, where appropriate, will be beneficial for general practice, the wider NHS and most importantly our patients, long after this pandemic has ended,"
"Going paperlesss has really streamlined our onboarding and ongoing compliance process and made it much easier for candidates to get registered than before whilst maintaining our high standards"
EMPOWERING & SUPPORTING DOCTORS
Some of the values that underpin our compliance service
Reduced Lead Times
As a specialist provider of Healthcare and Medical recruitment services we are a true expert in our field resulting in better results for our candidates and clients alike.
Sustainable Practice
Committed to improving patient safety and quality of care. Adding value and delivering transformation through innovation and sustainability.
No Compromise on Safety
Meeting the support, governance and regulatory needs of healthcare professionals and organisations of all sizes.